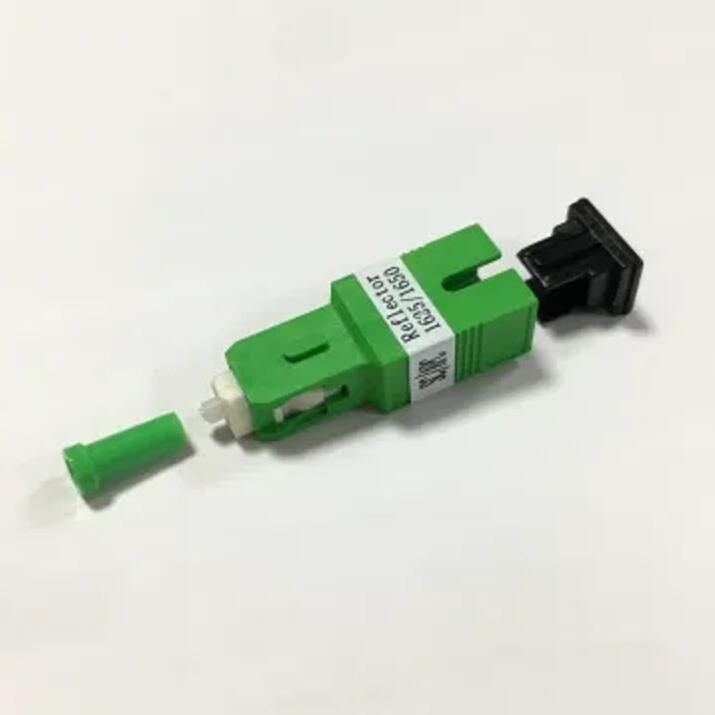 SC/APC Fiber Optic Reflector Optical Grating Reflector
Model:

FORSC

Sample:

Free Sample in Stock

Time:

3 working days

Made:

Teleweaver

From:
Get Free Quote & Sample
Similar with Fiber Optic Reflector for options
there is no similar products for recommendation
Introduction to Fiber Optic Reflector
1650nm fiber grating optical filter is the important components in the field of Optical communications link to detect. The principle is equivalent to a band-pass filter, which completely reflects light from 1643.5nm to 1656.5nm back (the return ratio is over 99.5%) and all other wavelengths of light pass through. Used in the field of communication can be separated communication light (C + L band) and detection of light, to prevent the detection of light through to the communication signal impaction, and can detect the return light at the control. All aspects of fiber grating indicators are stronger than the coating method.
(1) ORL(dB) = -10 log 10(Reflected Power/ Input Power) [dB];
(2) IL(dB) = -10 log 10(Output Power/ Input Power) [dB];
(3) To measure the Return Loss of reflect band, the light of 1650nm should be injected from the female side of reflector.

Fiber Optic Reflector Specification
| Parameters | Value |
| --- | --- |
| Wavelength | 1260-1625nm |
| Reflective tape | 1644.5-1655.5nm |
| Insertion loss(1260nm-1360nm) | 1.4dB |
| Insertion loss(1460nm-1600nm) | 1.4dB |
| Insertion loss(1600nm-1625nm) | 2dB |
| Insertion loss(REFLECT BAND) | 21dB |
| Return loss(1260nm-1360nm) | 35dB |
| Return loss(1460nm-1580nm) | 35dB |
| Return loss(1580nm-1620nm) | 30dB |
| Return loss(1610nm-1620nm) | 30dB |
| Return loss(1620nm-1625nm) | 20dB |
| Return loss(REFLECT BAND) (Note 3) | 1dB |
| Polarization-dependent loss(1260nm-1600nm) | 0.4dB |
| Jitter (REFLECT BAND) | 0.6dB |
| Optical power | 27dBM |
| Pluging No. | 500 times |
| Connector Type | SC/APC Male & SC/APC Female |
FAQs on Fiber Optic Reflector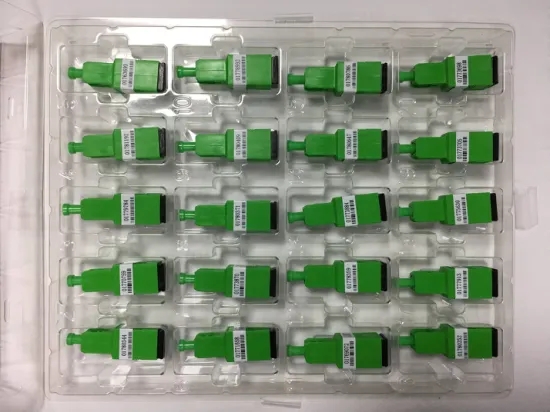 Get FREE Quote & Sample in 12 Hours