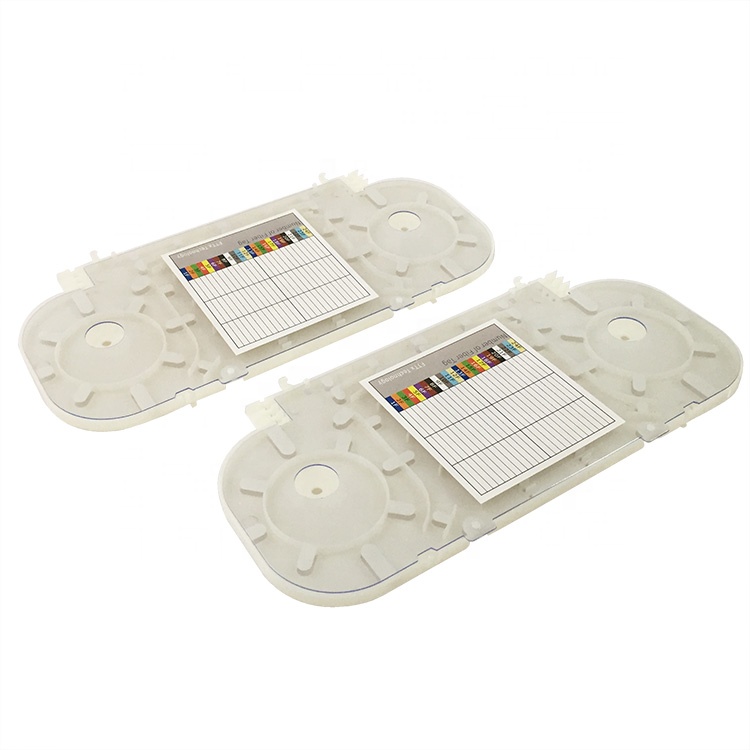 Fiber Splice Tray FOSTN24A
Model:

FOSTN24A

Sample:

Free Sample in Stock

Time:

3 working days

Made:

Teleweaver

From:

Tag:
Send Inquiry Now
Similar with 24 cores Fiber Optic Splice Tray for options
Introduction to 24 cores Fiber Optic Splice Tray
Fiber Splice Tray FOSTN24A with tilting, comes with fibre holder for 24 Splice Sleeves. Can be stacked and is suitable for most types of patch panels and cabinets. Fiber Splice Tray FOSTN24A is designed with a view for troubleshooting and protection of the fiber since there is plenty of room for the retraction of surplus fiber.
Characteristics
1. high density splice trey , ultrothin , 6mm thickness
2. with cable management function, save space  , 1U max can load 24 splice *4 layers
3. with cable management mark
4. flexible to assemble to different pannel
Applications
Fiber Splice Enclosure
Fiber Termination Box
Cable Distribution Box
24 cores Fiber Optic Splice Tray Specification
| Parameters | Value |
| --- | --- |
| Fiber Type | Single Fiber |
| Capacity | 24 cores |
| Material | ABS |
| Appliation | Dome Fiber Splice Closure |
| Dimension (mm) | 245mm x 117mm x 6 mm |
| Weight (g) | 200 |
FAQs on 24 cores Fiber Optic Splice Tray
Q:What size fusion splice tubes are recommended for this splice tray?
A:Thanks for your question, in addition to the double ceramic, the size of all the fiber fusion splice tubes on our website are suitable, here is the link for your reference: fiber fusion splice tubes
Send Inquiry Now
Please feel free to contact us if you are looking for FREE sample for this , We will get back to you within 6-12 hours.