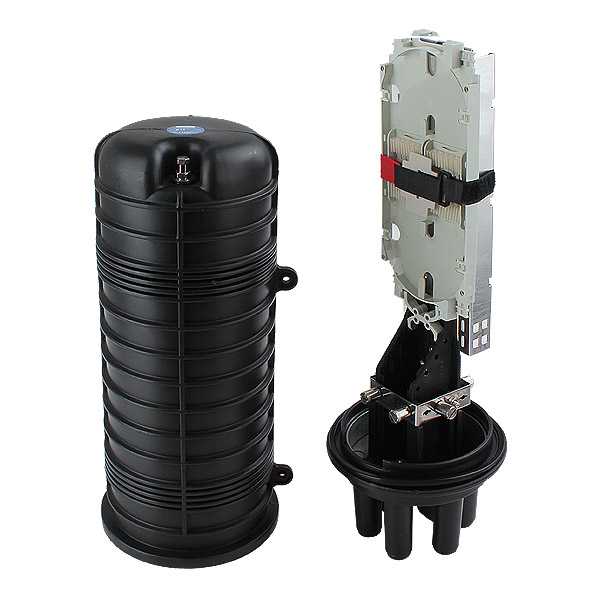 Dome Fiber Closure Outdoor Cable Joint Box #FOSCD004
Model:

FOSCD004

Sample:

Free Sample in Stock

Time:

3 working days

Made:

Teleweaver

From:

Tag:
Send Inquiry Now
Similar with Dome Fiber Closure for options
Introduction to Dome Fiber Closure
dome type outdoor Dome Fiber Closure are used for optical fiber cable splicing and protection in outdoor environments with wide capability ranging from 12 to 96 fibers, IP68 protection.
Dome Fiber Closure are compliant with IEC 1073-1. The closures are made of tough anti-corrosive Polycarbonate that makes the closures ideal for aerial, cable duct, direct burial and well applications.The Dome Fiber Closure employ gasket-sealing technology that enables ease of installation and re-entry requiring no special tools. Dome Fiber Splice Closure can accommodate maximum 6 pieces of 12-fiber or 16-fiber splice trays. When 12-fiber splice trays are used, maximum capacity is 96. Dome Fiber Splice Closure holds cables up to diameter 21mm and provides 6 cable entry ports.
Dome Fiber Closure Specification
| Parameters | Value |
| --- | --- |
| Cable Ports | 5 Entries |
| Cable Diameter | Ф8~Ф25mm |
| Max. Capacity of Fiber | 24 Fibers |
| Splice Tray | 24 Fibers |
| Sealing Type | Shrinkable Seal Type |
| Installation Type | Pole-Mounted |
| IP Rating | IP68 |
| Lateral Pressure Resistance | ≥2000N/10cm |
| Shock Resistance | ≥20N.m |
| Operating Temperature | -40℃~ +80℃ |
| Dimensions (HxW) | 720x510x210 |
| Weight | 4500-4700kg |
FAQs on Dome Fiber Closure
Q: What is the protection of this Dome Fiber Closure?
A: The protection of this Dome Fiber Closure is IP68.
Send Inquiry Now
Please feel free to contact us if you are looking for FREE sample for this , We will get back to you within 6-12 hours.