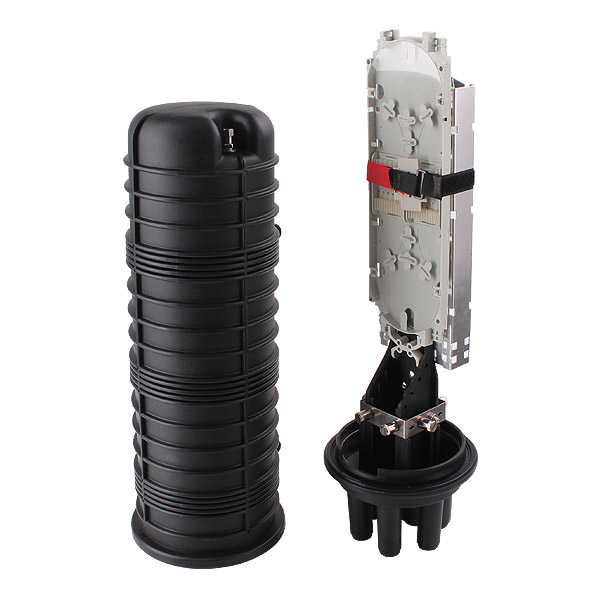 Fiber Dome Enclosure Outdoor Splice Closure #FOSCD001
Model:

FOSCD004

Sample:

Free Sample in Stock

Time:

3 working days

Made:

Teleweaver

From:
Get Free Quote & Sample
Similar with Fiber Dome Enclosure for options
Introduction to Fiber Dome Enclosure
Dome Fiber Closure Outdoor is an enclosure that used for optical fiber cable splicing, joint and protection. Ourdoor Dome Fiber Splice Closure is water proof and dust proof and suitable for outdoor aerial hanged, pole mounted, wall mounted, duct, buried application. Dome Fiber Closure is widely applied to the splicing, distributing variable optical cables.
The Dome Fiber Splice Closure family has earned its reputation for reliable protection of fiber optic facilities – delivering a full line of closures and accessories. Intended to meet the needs of anyone using Outdoor Dome Fiber Optical enclosure, the Dome Fiber Optic Closure is designed for butt applications and ideally suited to support loose tube single fiber deployments, the Dome Fiber Splice Closure can also support ribbon splicing where needed.
Dome Fiber Closure FOSCDA is designed to install 12 to 96 cores fiber splicing in outdoor application. It comes with 4 ports + 1 Oval Port for cable entrance and exit.
Characteristic
Advanced internal structure design
Easy to re-enter, it never requires re-entry tool it
The closure is spacious enough for winding and storing
fibers
The curved diameter meets with international standard
The FOST base is provided with an oval inlet/outlet port
Holds up to 96 fibers and easy to re-enter Cable
entry/exit ports
Pressure testing valve and earth deriving device
Integrated seal, air tight and water proof
Ideal for cable repair and RoHS compliant
Application
Suitable for bunchy & ribbon fibers
Aerial, underground, wall-mounting, hand hole-mounting,
pole-mounting and duct-mounting
Fiber Dome Enclosure Specification
| Parameters | Value |
| --- | --- |
| Cable Ports | 5 Entries |
| Cable Diameter | Φ10 - Φ22 (mm) |
| Max. Capacity of Fiber | 96 Fibers |
| Splice Tray | 24 Fibers |
| Sealing Type | Shrinkable Seal Type |
| Installation Type | Pole-Mounted |
| IP Rating | IP68 |
| Lateral Pressure Resistance | ≥2000N/10cm |
| Shock Resistance | ≥20N.m |
| Operating Temperature | -40℃~ +80℃ |
| Dimensions (HxW) | 480*455*130 (mm) |
| Weight | 2.7kg |
FAQs on Fiber Dome Enclosure
Q: What is the IP of this Outdoor Dome Fiber Closure / enclosure?
A: The IP of this Dome Fiber Closure is IP68.
Get FREE Quote & Sample in 12 Hours