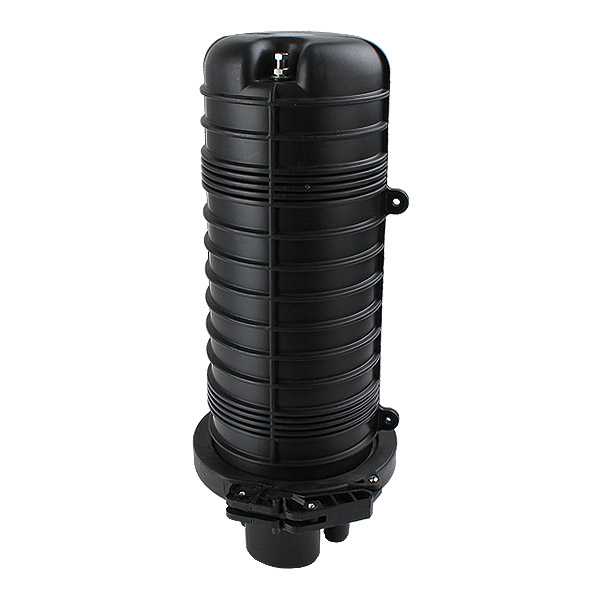 Fiber Dome Closure Splice Joint Box #FOSCD003
Model:

FOSCD003

Sample:

Free Sample in Stock

Time:

3 working days

Made:

Teleweaver

From:
Get Free Quote & Sample
Similar with Fiber Dome Closure for options
Introduction to Fiber Dome Closure
When your FTTH network design has closures in a buried or aerial environment, you need assured environmental protection and quick, incremental subscriber drops. The Fiber Dome Closure provides many models and configurations, so you can expand your network with durable, future-ready solutions. Re-enterable designs bring additional ease of ongoing configuration in outside and inside plant environments.
Fiber Dome Closure facilitate network maintenance and expansion. In addition, Fiber Dome Closure help ensure crucial network fibre con- nections do not fail in the most severe conditions.Fiber Dome Splice Closure available in a range of sizes, they can accommodate any cable size or construction, and protect fibre connections in any environment – aerial, pedestal, buried, or underground.Fiber Dome Splice Closure combine proven fibre management hardware with a highly reliable sealing system.
Fiber Dome Closure Specification
| Parameters | Value |
| --- | --- |
| Cable Ports | 9 Entries |
| Cable Diameter | Ф19~Ф38mm |
| Max. Capacity of Fiber | 96 Fibers |
| Splice Tray | 24 Fibers |
| Sealing Type | Shrinkable Seal Type |
| Installation Type | Pole-Mounted |
| IP Rating | IP68 |
| Lateral Pressure Resistance | ≥2000N/10cm |
| Shock Resistance | ≥20N.m |
| Operating Temperature | -40℃~ +80℃ |
| Dimensions (HxW) | 475x450x140 (mm) |
| Weight | 1800g-2000g |
FAQs on Fiber Dome Closure
Q: What Is Fiber Optic Closure?
A: Fiber Dome Closure is a device used to provide space and protection for fiber optic cables spliced together. The Fiber Dome Closure stores optical fibers safely either in the outside plant or indoor buildings. Fiber Dome Closure can provide protection for the fiber joint and the fiber cables since they have excellent mechanical strength and strong out shell, which ensures the joints are not damaged by the hostile environment.
Q: What is the IP of this Dome Fiber Closure?
A: The IP of this Dome Fiber Closure is IP68.
Get FREE Quote & Sample in 12 Hours