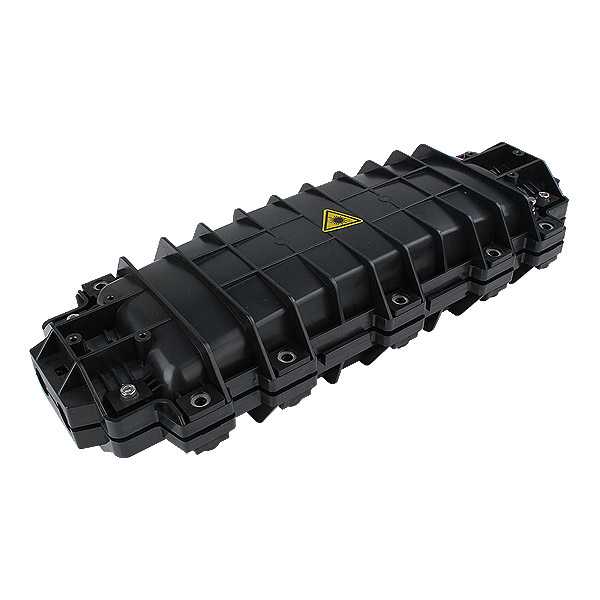 Horizontal Fiber Optic Enclosure #FOSCH002
Model:

FOSCH002

Sample:

Free Sample in Stock

Time:

3 working days

Made:

Teleweaver

From:
Get Free Quote & Sample
Similar with Fiber Optic Enclosure for options
Introduction to Fiber Optic Enclosure
Fiber Optic Enclosure are used for optical fiber cable splicing and protection in outdoor environments with wide capability ranging from 12 to 96 fibers, IP68 protection. The Fiber Optic Enclosure boasts optimum flexibility. The eight radially arranged, modular cable entries support all desired configurations and mixed assemblies of cables and micro ducts. Network operators have more freedom to tailor their plans and change them at short notice as conversions are always possible.
Cables are laid laterally into the cable entries. There is no need to thread the fiber optic cable through the bottom of the Fiber Optic Enclosure. The cable entry kits can be opened, closed, changed, and retrofitted in just a few simple steps. The cable connectors and individual cables are always freely accessible. This concept is set to revolutionize the assembly process in the field and simplify maintenance work during operation.
Fiber Optic Enclosure Specification
| Parameters | Value |
| --- | --- |
| Cable Ports | 4 Entries |
| Cable Diameter | Φ8mm~Φ20 mm |
| Max. Capacity of Fiber | 96 Fibers |
| Splice Tray | 24 Fibers |
| Sealing Type | Shrinkable Seal Type |
| Installation Type | Pole-Mounted |
| IP Rating | IP68 |
| Lateral Pressure Resistance | ≥2000N/10cm |
| Shock Resistance | ≥20N.m |
| Operating Temperature | -40℃~ +80℃ |
| Dimensions (HxW) | 605mm*215mm*120mm (mm) |
| Weight | 3050~4600g/pcs |
FAQs on Fiber Optic Enclosure
Q: What is the protection of this Fiber Optic Enclosure?
A: The protection of this Fiber Optic Enclosure is IP68.
Q: What is Max Capacity of this Fiber Optic Enclosure?
A: Thanks for your kindly question. The Max Capacity of this Fiber Optic Enclosure is 96 Fibers.
Get FREE Quote & Sample in 12 Hours