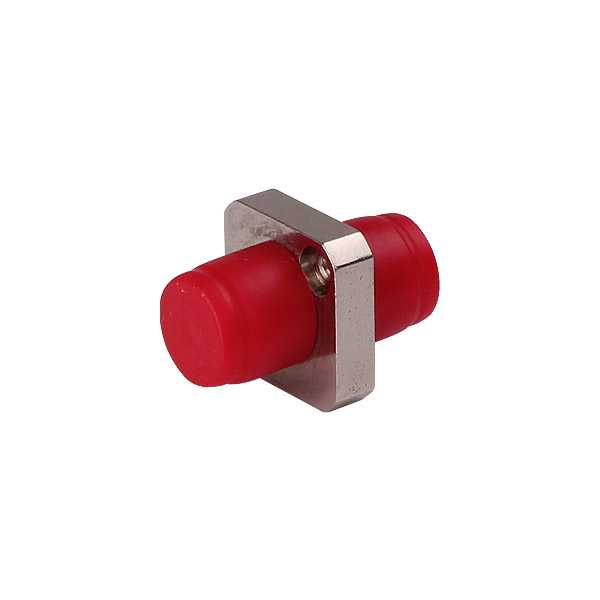 FC FC Adapter Single Mode Simplex Metal
Model:

ADA-FC-UPC-SM-SX-M

Sample:

Free Sample in Stock

Time:

3 working days

Made:

Teleweaver

From:
Get Free Quote & Sample
Similar with fc fc adapter for options
Introduction to fc fc adapter
fc fc adapter can is one of the fiber optic coupler. FC to FC adapters are considered to be old-line products. FC adapters widely used all over the world fiber optic projects. FC adapter composed of φ2.5 mm OD Zirconia Ferrules and metal parts. The connection is made by the metal threaded coupling nut being screwed into place.
Connectors- FC (female) to FC (female)
Body material- Metal
Mounting- Free standing or bulkhead 8.5mm hole (.34in)
Alignment sleeve material- Zirconia Ceramic
Channels- Simplex
Precision- Singlemode
Color- Metal
Insertion Loss (IL)- <0.2dB
Durability- <0.1dB change after 500 matings
Operating Temperature- -4 º C to +75 º C (+25 º F to +165 º F)
· Good Temperature characteristic;
· Good repeatability.
fc fc adapter Specification
| Parameters | Value |
| --- | --- |
| Connector Type | E2000-E2000 |
| Fiber Type | Singlemode |
| Insertion Loss | less than 0.2dB |
| Package | 1pcs per PP bag |
| Polish Type | APC |
| Body Style | Simplex |
| Durability | 1000 times |
| Mounting Type | Full flanged |
| Alignment Sleeve Material | Ceramic |
| Color | Green |
| Package Quantity | 20pcs |
| Flammability Rate | UL94-V0 |
| RoHS Compliancy Status | Compliant |
Get FREE Quote & Sample in 12 Hours