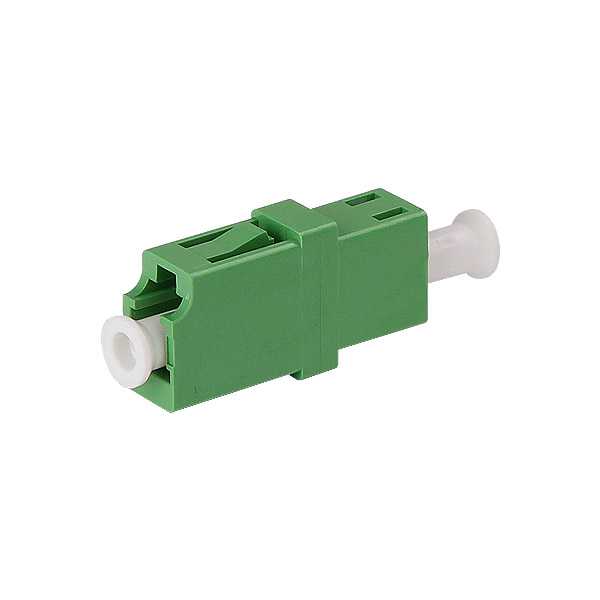 LC Fiber Optic Attenuator Fixed APC Female to Female
Model:

ATT-LC-APC-FF

Sample:

Free Sample in Stock

Time:

3 working days

Made:

Teleweaver

From:
Get Free Quote & Sample
Similar with LC Fiber Optic Attenuator for options
Introduction to LC Fiber Optic Attenuator
LC Fiber Optic Attenuator are used in the fiber optic links to reduce the optical power at a certain level. Commonly used fiber optic attenuators are lc female to female type, They are with ceramic ferrules and there are various types to fit different kinds of lc apc fiber optic connectors. Fixed value fiber optic attenuators can reduce the optical light power at a fixed level,Variable fiber optic attenuators are with adjustable attenuation range. There are also attenuation fiber optic patch cables available, their function is same as attenuators and are used inline.
Features:
Pluggable
Environmentally stable
High performance
Broadband coverage
LC Fiber Optic Attenuator Specification
| Parameters | Value |
| --- | --- |
| Fiber Connector | LC/APC |
| Connector Gender | Fixed Female to Female |
| Ferrule Type | Zirconia Ceramic |
| Transfer Mode | Singlemode |
| Attenuation | 1dB |
| Operating Wavelength(nm) | 1260~1620(SM) |
| Attenuation Accuracy | ±0.5dB |
| Return Loss | ≥45dB |
| Polarization Dependent Loss | ≤0.2dB |
| Max Optical Input Power | 200mW |
| Humidity | 95%RH |
| Operating Temperature Range | -40~80°C |
| Storage Temperature Range | -40~85°C |
FAQs on LC Fiber Optic Attenuator
Q:May I know the status of my order?
A:  Yes .The order information and photos at different production stage of your order will be sent to you and the information will be updated in time.
Q:Is this connector length included in the total cable length? For example, for a 1m cable, is the length distribution a 0.02m connector + 0.96m cable + 0.02m connector or a 0.06m connector + 1m cable + 0.06m connector?
A:The connector length of 0.02m is included in the total length. The total length is the distance from the connector ferrule at one end to the ferrule at the other end.
Q: What the fire rating for this cable is?
A:Its fire rated is OFNR, which means a fire-resistance characteristic that passed to UL-1666 'standard test for flame propagation height of electrical'.
Get FREE Quote & Sample in 12 Hours