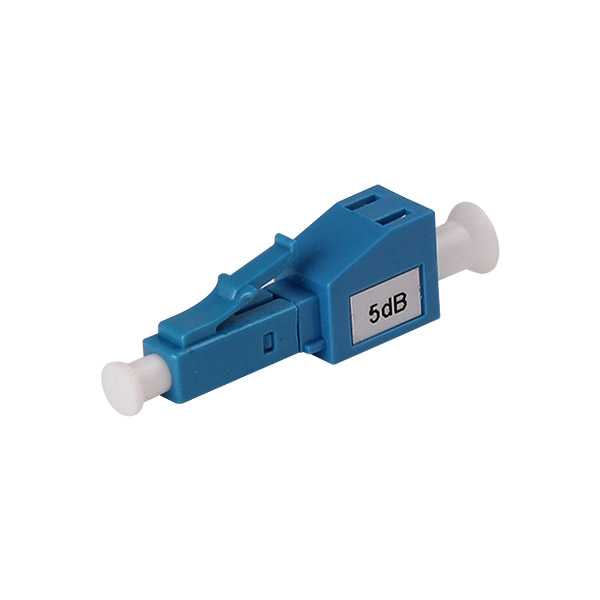 LC UPC Attenuator Single Mode Fixed Type Female to Male
Model:

ATT-LC-UPC-FM

Sample:

Free Sample in Stock

Time:

3 working days

Made:

Teleweaver

From:
Get Free Quote & Sample
Similar with LC UPC Attenuator for options
Introduction to LC UPC Attenuator
LC UPC Attenuators are devices to reduce the optical fiber power by a certain level within the fiber optic network. LC/UPC Attenuators are usually used when the signal arriving at the receiver is too strong and hence may overpower the receiving elements. This may occur because of a mismatch between the transmitters/receivers (transceivers, media converters), or because the media converters are designed for a much longer distance than for which they are being used. Sometimes lc fiber attenuators are also used for stress testing a network link by incrementally reducing the signal strength (increasing the dB attenuation) until the optical link fails, thus determining the signal's existing safety margin.
Features:
Environmentally stable
Easy Installation
Custom Designed Specifications
Low Return Loss
Readily Panel Mountable
Compact Packaging
Fixed attenuation values increments from 1 to 25dB.
LC UPC Attenuator Specification
| Parameters | Value |
| --- | --- |
| Fiber Connector | LC/UPC |
| Connector Gender | Fixed Male to Female |
| Ferrule Type | Zirconia Ceramic |
| Transfer Mode | Singlemode |
| Attenuation | 1dB-30dB |
| Operating Wavelength(nm) | 1260~1620(SM) |
| Attenuation Accuracy | ±0.5dB |
| Return Loss | ≥45dB |
| Polarization Dependent Loss | ≤0.2dB |
| Max Optical Input Power | 200mW |
| Humidity | 95%RH |
| Operating Temperature Range | -40~80°C |
| Storage Temperature Range | -40~85°C |
FAQs on LC UPC Attenuator
Q:May I know the status of my order?
A:  Yes .The order information and photos at different production stage of your order will be sent to you and the information will be updated in time.
Get FREE Quote & Sample in 12 Hours