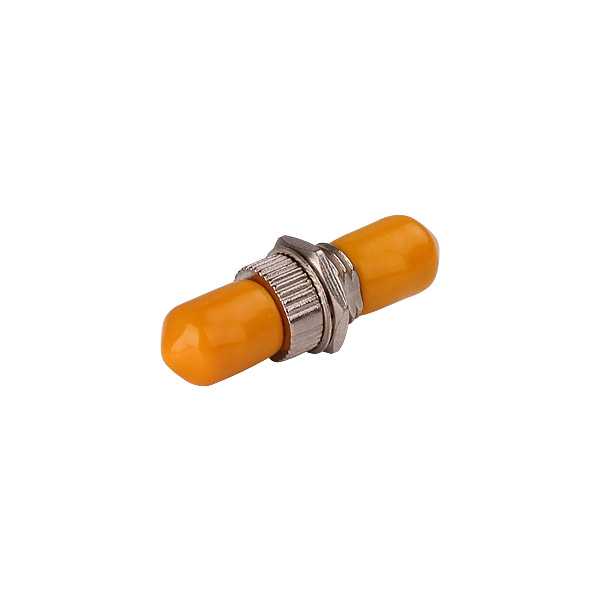 ST Adapter Fiber APC Single Mode Simplex
Model:

ADA-ST-APC-SM-SX

Sample:

Free Sample in Stock

Time:

3 working days

Made:

Teleweaver

From:

Tag:
Send Inquiry Now
Similar with st adapter fiber for options
Introduction to st adapter fiber
This st adapter optical fiber allows you to patch together Single Mode ST connectors or ST fiber patch cables quickly. The st adapter fiber is a metal adapter that consists of the Zirconia ceramic alignment sleeve to provide a precise connection with the ST fiber optic connector.
Our st adapter fiber allow the accurate ST connectors alignment. The st optical adapter fiberfix and ensure secure connectors having no disconnections. Also, the st adapter fiber are used for high density applications.
st adapter fiber Specification
| Parameters | Value |
| --- | --- |
| Connector Type | E2000-E2000 |
| Fiber Type | Singlemode |
| Insertion Loss | less than 0.2dB |
| Package | 1pcs per PP bag |
| Polish Type | APC |
| Body Style | Simplex |
| Durability | 1000 times |
| Mounting Type | Full flanged |
| Alignment Sleeve Material | Ceramic |
| Color | Green |
| Package Quantity | 20pcs |
| Flammability Rate | UL94-V0 |
| RoHS Compliancy Status | Compliant |
FAQs on st adapter fiber
Q: How to know the st adapter fiber is UPS or APC.
A: You can recognize the st adapter fiber from the color of the plug.
Send Inquiry Now
Please feel free to contact us if you are looking for FREE sample for this , We will get back to you within 6-12 hours.